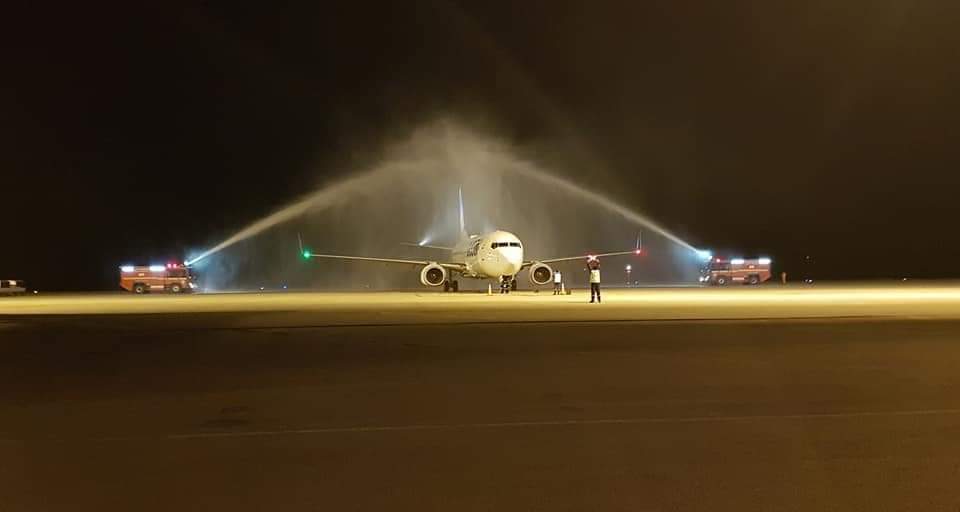 December 10, 2019 — Dubai-based flydubai today announced the launch of flights to Krabi in Thailand, expanding its network to Southeast Asia. The new daily flights are codeshared with Emirates and will operate from Terminal 3 at Dubai International (DXB).
Krabi International Airport (KBV) serves as a gateway to Krabi province in southern Thailand and neighboring regions like Malaysia and Singapore. With the launch of the daily service, which is operated via a stop in Yangon in Myanmar, flydubai becomes the first UAE national carrier to offer flights to Krabi.Commenting on the launch of the new route, Ghaith Al Ghaith, Chief Executive Officer at flydubai said: "We are proud to see the flydubai network expand further east today with the launch of flights to Krabi and Yangon. Over the past 10 years we have remained committed to opening up underserved markets, enabling millions of passengers to travel with more ease from as far as Helsinki in the west to Krabi in the east via Dubai's aviation hub.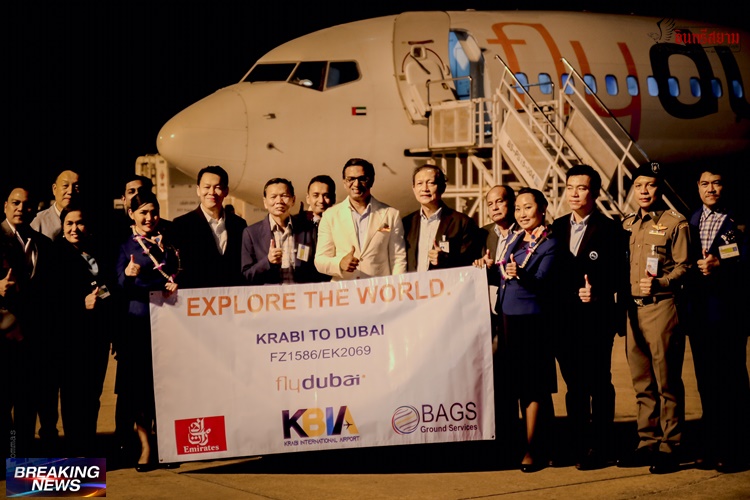 The innovative partnership with Emirates, which has been in place since 2017, goes beyond code-sharing and includes integrated network collaboration with coordinated scheduling. Earlier this year, flydubai inaugurated its operations to Naples, complimenting the existing Emirates network in Italy. Similarly, the new flights to Krabi will give passengers more options to fly to Thailand which is already accessible from the UAE with flights to Bangkok and Phuket with Emirates.
Sudhir Sreedharan, Senior Vice President, Commercial Operations (UAE, GCC, Subcontinent and Africa) at flydubai, said: "The launch of the new routes will further support the trade links between the UAE, Myanmar, and Thailand. We are confident that flydubai's daily flights will be popular for passengers not only traveling from the UAE but also from the GCC and those connecting from Europe and the USA on the Emirates network."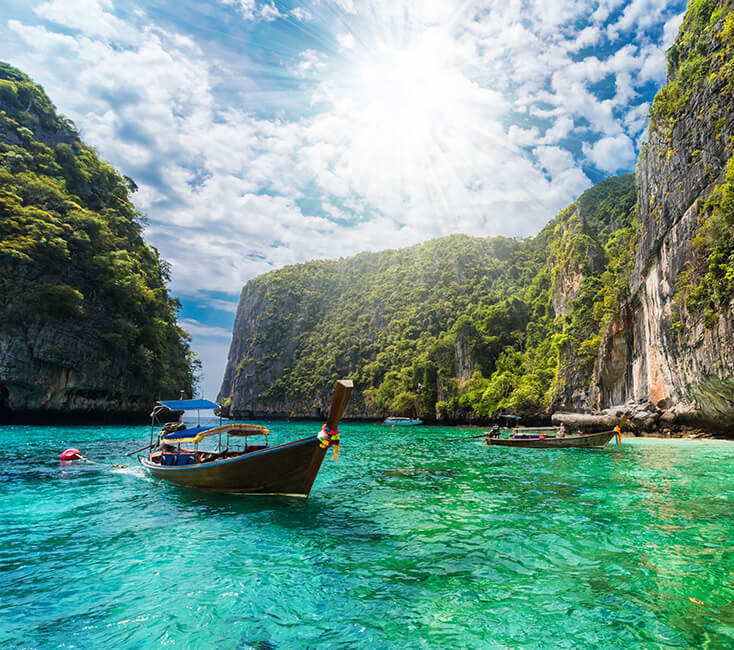 Krabi is a popular holiday destination for beachgoers and adventurers alike. While limestone cliffs, dense mangrove forests and the famous Phi Phi Island will amaze nature enthusiasts, Krabi also offers activities like diving, hiking or exploring the Huay Toh Waterfall in Phanom Bencha National Park.
Flight Details
| | | | | | |
| --- | --- | --- | --- | --- | --- |
| flydubai Flight Number | Emirates Codeshare Flight number | Departure Airport | Departure Time | Arrival Airport | Arrival Time |
| FZ  1585 | EK 2068 | DXB | 10:30 | RGN | 18:40 |
| FZ  1585 | EK 2068 | RGN | 19:35 | KBV | 22:05 |
| FZ  1586 | EK 2069 | KBV | 23:05 | RGN | 0:35 |
| FZ  1586 | EK 2069 | RGN | 1:30 | DXB | 5:35 |
Flights can be booked through flydubai's website (flydubai.com).