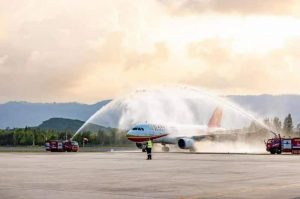 Chengdu Airlines' summer and autumn flight seasons will add more and more tourist routes to resume, and deepen the exploration of the business model of domestic civil aircraft operation.
On March 5, the route from Chengdu to Koh Samui, which has been suspended for three years, will resume. This route is currently the only direct flight to the island from China.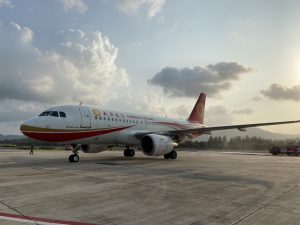 Chengdu Airlines flight from Chengdu to Koh Samui is operated by Airbus A319 aircraft every Sunday, and the flight number is EU2807 (outbound)/EU2808 (return). The outbound flight departs from Chengdu Shuang Liu at 14:45 Beijing time and arrives at Samui Airport at 17:40 local time; the return flight departs from Koh Samui at 18:40 local time and arrives in Chengdu at 23:15 Beijing time. At present, the flight is once a week, and it is expected to gradually increase to three times a week after the season changes. The resumption of the direct flight between Chengdu and Koh Samui saves tourists, especially domestic tourists from the west, the trouble of connecting planes, and also contributes to the arrival of tourists from the west to Thailand's rich destinations.